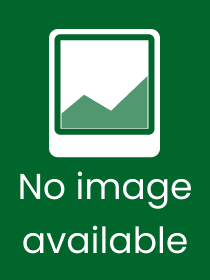 Toxic Heritage
Legacies, Futures, and Environmental Injustice

Date of Publication:
21 July 2023
---
Publisher's listprice:
GBP 130.00
Estimated price in HUF:
59 650
HUF (56 810
HUF
+ 5% VAT)
Why estimated?
---
53 685 (51 129 HUF + 5% VAT )
discount is: 10% (approx 5 965 HUF off)
This book is part of Prospero's 29th birthday offer. If you order a book from the birthday list (marked with the green balloon logo) online (in the online shop, by adding it to your shopping cart and sending it from there) on 6 October 2023, we will give you a 19% discount on all these books on that day only.
In fact, if you order at least three of these books, we will set a 29% discount on the lowest priced book after the order is received.
If the value of your order of at least three birthday books reaches 100,000 HUF excluding VAT, we will set the unprecedented 29% discount on the highest priced book, not the lowest.
(You will not see the special 29% discount in your shopping cart, it will be set by our staff after the order is received. It is important that your order is placed on 6 October, because we will not be able to apply the discount before or after that date. The discount is only available for 'Alert of Favourite Topics' newsletter recipients.)
---
---
ISBN13:

9781032429991

ISBN10:
1032429992
Binding:
Hardback
No. of pages:

384

pages
Size:
234x156 mm
Weight:
866 g
Language:

English

Illustrations:
110 Illustrations, black & white; 109 Halftones, black & white; 1 Line drawings, black & white; 1 Tables, black & white
688
Category:
Short description:
Toxic Heritage addresses the heritage value of contamination and toxic sites and provides the first in-depth examination of toxic heritage as a global issue.
Long description:
Toxic Heritage addresses the heritage value of contamination and toxic sites and provides the first in-depth examination of toxic heritage as a global issue.
Bringing together case studies, visual essays, and substantive chapters written by leading scholars from around the world, the volume provides a critical framing of the globally expanding field of toxic heritage. Authors from a variety of disciplinary perspectives and methodologies examine toxic heritage as both a material phenomenon and a concept. Organized into five thematic sections, the book explores the meaning and significance of toxic heritage, politics, narratives, affected communities, and activist approaches and interventions. It identifies critical issues and highlights areas of emerging research on the intersections of environmental harm with formal and informal memory practices, while also highlighting the resilience, advocacy, and creativity of communities, scholars, and heritage professionals in responding to the current environmental crises.
Toxic Heritage is useful and relevant to scholars and students working across a range of disciplines, including heritage studies, environmental science, archaeology, anthropology, and geography.
Table of Contents:
Foreword; Introduction: Toxic Heritage: An Introduction. Section 1: Introduction
- Section 1 "Framing Toxicity": Chapter 1: Toxic legacies of slickens in California: a mobile heritage of hydraulic mining debris; Visual Essay 1: Visual Essay: Extraction old and new: toxic legacies of mining the desert in southwestern Africa; Chapter 2: Of blaes and bings: the (non)toxic heritage of the West Lothian oil shale industry; Chapter 3: When Toxic Heritage is Forever: Confronting PFAS Contamination and Toxicity as Lived Experience; Chapter 4: Plasticity and Time: Using the Stress
-Strain Curve as a Framework for Investigating the Wicked Problems of Marine Pollution and Climate Change. Section 2: Introduction
- Section 2 "The Politics of Toxic Heritage": Chapter 5: Heritage
-led Regeneration and the Sanitisation of Memory in the Lower Swansea Valley; Case Study 1: Ghost Wrecks of the Anthropocene: An Enduring Toxic Legacy of the Pacific War; Chapter 6: Military Legacies and Indigenous Heritage in Canada?s Newest National Park Reserve; Case Study 2: Trash Fires as Toxic Heritage in Palestine; Chapter 7: Politics of Mining: Toxic Heritage in the Atacama Desert; Case Study 3: Sticky, Stinky, Squalid: The toxic leachate of households? waste in an area of urban decay in Tehran (Iran); Chapter 8: Toxic Landmarking and Technoprecarious Heritage in Ghana. Section 3: Section 3 Affected Communities, Activism, and Agency ? Introduction: Chapter 9: Reluctant Returns: Repatriating a Poisoned Past; Case Study 4: Public Memory of Toxic Displacement: Heavy Metal Contamination and Superfund Remediation in Federally Assisted Housing Communities; Visual Essay 2: Translating and Transforming Toxicity: Moving Between Ethnography and Graphic Art; Chapter 10: Preservation by demolition: Toxic heritage in contemporary China; Chapter 11: Unwanted Legacy and Memory of the Milieu: Toxic Materials, Remediation, Habituation (Estarreja, Portugal); Chapter 12: Environmental and Embodied Agro
-toxic heritage in Rural Uruguay: From Recognition to Transition to Sustainability among Dairy Farmers. Section 4 Introduction
- Section 4 "Narratives of Toxic Heritage": Chapter 13: Dirty Laundry: the Toxic Heritage of Dry Cleaning in Indianapolis, Indiana; Case Study 5: When Cleaning up the Battlefields from Time of War has Polluted Soils in Time of Peace: A Silent but Visible Toxic Legacy from the Great War; Chapter 14: Toxic City: Industrial Residues, the Body and Community Activism as Heritage Practice in Glasgow; Case Study 6: Rubber as (toxic) heritage: the Amazonian rubber case; Case Study 7: Three memory frameworks on Chernobyl; Chapter 15: The Toxic Anthracite: Toxic Heritage. Section 5: Introduction
- Section 5 "Approaches and Interventions": Chapter 16: Environmental Justice Tours: Transformative Narratives of Struggle, Solidarity and Activism; Visual Essay 3: Getting the Lead Out, One Community at a Time; Case Study 8: Climate Museum UK: Practices in Response to the Traumasphere; Chapter 17: Toxic Heritage and Reparations: Activating Memory for Climate Justice; Case Study 9: Case Study: From Leftovers To Takeover: Latent Insurgency Amidst the System?s Remnants; Visual Essay 4: Taking care of nuclear waste; Chapter 18: Toxic and Wasted: Artists Thinking About How to Engage With Material Futures; Conclusion: Why Toxic Heritage Matters.