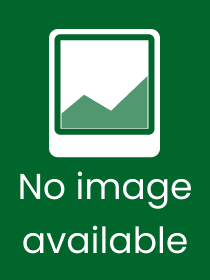 Strike!
Twenty Days in 1970 When Minneapolis Teachers Broke the Law
Publisher:
Univ Of Minnesota Press
Date of Publication:
28 February 2023
Number of Volumes: Paperback
---
Publisher's listprice:
GBP 16.99
---
7 016 (6 682 HUF + 5% VAT )
discount is: 10% (approx 780 HUF off)
---
---
ISBN13:

9781517912956

ISBN10:
1517912954
Binding:
Paperback
No. of pages:

224

pages
Size:
216x140x25 mm
Language:

English

Illustrations:
11 b&w illustrations
700
Category:
Long description:
The complex and dramatic history of an illegal teachers' strike that forever altered labor relations and Minnesota politics
When viewed from our turbulent times, the Minneapolis of fifty years ago might seem serene, but Minneapolis schoolteachers of the day remember it quite differently. It was, author William D. Green said of their recollections, as if they'd been through war. This book recreates twenty days in April 1970 when a then-illegal strike by Minneapolis's public school teachers marked a singular moment of cultural upheaval—and forever changed the city's politics, labor law, educational climate, and the right to collective bargaining.
Since the inception of public education in Minnesota, teachers were expected to pursue their vocation out of civic spirit, with low wages, no benefits, and no job security. Strike! describes the history and circumstances leading to the teachers' extraordinary action, which pitted the progressive and conservative teachers' unions against each other—and both against the all-powerful school district, a hostile governor and state legislature, and a draconian Minnesota law. Capturing the intense emotions and heated rivalries of the strike, Green profiles the many actors involved, the personal and professional stakes, and the issues of politics, law, and the business of education. 
Informed by interviews, firsthand accounts, news reports, and written records, Strike! brings to life a pivotal moment not just for Minneapolis's teachers but for the city itself, whose government, school system, and culture would, in a complex but inexorable way, change course for good.
"At a time when teacher strikes, education reform, and public sector unionism are once again at the center of public debate, we need this deeply researched and sharply narrated account of the 1970 Minneapolis teacher strike more than ever. And no one is better prepared to tell that story than the renowned historian, professor, and former superintendent of the Minneapolis Public Schools, Bill Green."—William P. Jones, author of The March on Washington: Jobs, Freedom and the Forgotten History of Civil Rights 
"Teachers' unionism and teachers' strikes emerged as central topics in American industrial relations in the past decade. William D. Green weaves personal experience with scholarly research to explore the roots of these developments half a century ago. The result facilitates a conversation between the past and the present, which sheds new light on both."—Peter Rachleff, co-executive director, East Side Freedom Library
"An inspiring read that shows the hard-fought gains for schools. A frustrating read that shows how many of the problems facing schools have new names and new decorations but are at the core the same as they've always been. William D. Green's book is an important and enthralling history that could not feel more relevant to today."—Tom Rademacher, author of It Won't Be Easy: An Exceedingly Honest (and Slightly Unprofessional) Love Letter to Teaching 
Table of Contents:
Introduction: In the Glare of the President's Eyes
1. The Gathering of the 1025 Club at 50th and Nicollet
2. Alone on a Very Dangerous Path: The Legacy
3. A Plan of Action
4. "Three Weeks in the Bitter Cold"
5. A Question for Being
6. The Split Within
7. Political Capital
8. No Torch, No Gun: A Delicate State
9. Waiting for the Shadows to Disappear
10. No Alternatives
11. "It's a stinking law!"
Epilogue: A New Day
Notes
Index