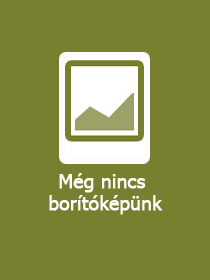 Women and the Criminal Justice System
Kiadás sorszáma:
5, New edition
Megjelenés dátuma:
2021. december 31.
---
Kiadói listaár:
GBP 69.99
---
28 903 (27 527 Ft + 5% áfa )
Kedvezmény(ek): 10% (kb. 3 211 Ft)
---
---
ISBN13:

9780367774967

ISBN10:
0367774968
Kötéstípus:
Puhakötés
Terjedelem:

502

oldal
Méret:
254x178 mm
Súly:
920 g
Nyelv:

angol

Illusztrációk:
1 Illustrations, black & white; 1 Line drawings, black & white; 9 Tables, black & white
964
Témakör:
Rövid leírás:
This book presents an up-to-date analysis of women as victims of crime, as individuals under justice system supervision, and as professionals in the field.
Hosszú leírás:
This book presents an up-to-date analysis of women as victims of crime, as individuals under justice system supervision, and as professionals in the field. The text features an empowerment approach that is unified by underlying themes of the intersection of gender, race, and class; and evidence-based research. Personal narratives supplement research and statistics to help students connect the text material with real-life situations.

This new edition is informed by consideration of major ongoing social movements such as

MeToo, Black Lives Matter, and the fight to reduce mass incarceration. The text stresses contemporary topics such as recognition of lesbian, bisexual, and transgender issues in juvenile and adult facilities; the introduction of trauma-informed care in detention centers and prisons; the criminalization of Black girls and women; the effects of an increasingly militarized police culture; and the contributions of Ruth Bader Ginsburg and other influential women. With its emphasis on critical thinking, this text is ideal for undergraduate courses concerning women in the justice system.
Tartalomjegyzék:
Women and the Criminal Justice System: Gender, Race, and Class is an essential text for teaching about women?s issues within the criminal justice system. Split into three primary sections, van Wormer and Bartollas examine how women are treated within the criminal legal system as perpetrators of harm, victims of harm, and as employees within the system. The authors deftly discuss key topics such as the victim
-offender overlap, the global nature of violence against women, the adultification of Black girls, and sexual harassment. The authors use case studies and provide examples of recent criminal events, making this book a compelling and accessible read. Students will enjoy learning from the book, and professors will enjoy teaching from it.
Danielle Slakoff, Ph.D., Assistant Professor of Criminal Justice, California State University, Sacramento
For most of my career I have been lucky enough to learn from and use this comprehensive and intersectional text by Van Wormer and Bartollas in my criminal and social justice courses. Each new edition of Women and the Criminal Justice System: Gender, Race, and Class has shared important new insights, updates, concepts, and case studies, as well as new perspectives on the workings of courts, policing, and corrections institutions here and abroad. I use this work for many reasons but especially because, semester after semester, students benefit from an holistic, case by case understanding of the powerful roles of gender, race, and class in justice policy, programming, and in officers' own lives. But this latest edition is especially important for the 2021
-2022 year and years to come. It creates that necessary context for students to understand current crises and reforms in terms of recent and dramatic new social change movements students are in desperate need of discussing, understanding, and reflecting upon in their own lives before they graduate, often into positions of complex social power in the criminal justice workplace.
This text will be the main tool I use to help students as so many of them learn and train to serve in a justice system undergoing needed gender, race, and class
-informed reform. They will be part of a new social justice system that is learning how to adapt to waves of empowered grassroots movements while responding to new forms of technological oversight and political change. These movements and topics in this latest edition include the recent Me Too, Black Lives Matter, LGBTQIA movements as well as the impact of the COVID19 and opioid pandemics on social justice and class inequality in America and abroad. This will give my students important historical and civil rights context to these voices as well as theoretical depth and review so that students can understand the times we are living in and the meanings and values we are creating for the future. It is a rare and useful guide that speaks to students across disciplines, from women's studies to criminal justice to ethnic and gender studies. Especially in the wake of the pandemic and opioid crises, the harm reduction, social health and trauma
-informed, and class
-sensitive approaches taught here in the context of power and human rights help students create a new way of thinking about social justice. The addition of a focus on concepts in glossary form is especially useful in the classroom.
Women in the Criminal Justice System: Gender, Race, Class is the text all students of criminal and social justice, especially police and corrections officers in training, should be reading and applying to their lives and work with the public.
Elizabeth Stassinos, Ph.D., Professor of Criminal Justice & Ethnic & Gender Studies, Westfield State University
[T]his classic text provides a well
-rounded exploration of the experiences and reality of girls and women in the criminal justice system, encompassing offending and incarceration, victimhood, and criminal justice career?pathways. The marginalization and oppression of women by gender, class, and race is the central them that runs through and connects all three spheres of the criminal justice system. A system designed by men and for men overlooks the needs and differences women present to the system. Inherent bias and discrimination of girls and women, especially girls and women of color, and those in the lower socio
-economic status, means that their treatment and conditions are harsher than those experienced by their male counterparts. Each section of the text includes updated material and relevant statistics that will both surprise and inform the reader. The text gives the student a theoretical foundation for understanding male and female differences and needs.
There are many attributes of this text including an exploration of international circumstances and comparisons to women in North America. On a positive note, the text presents positive advances in gender specific programing for female offenders. The text uses highlights of women in their own words to bring to life the challenges faced by these women as offenders, victims, and practitioners. This text is well
-designed and organized to maximize course strategies and learning outcomes.?
I have used this text and its subsequent editions for nearly 20 years in my course Women and Crime. As a retired law enforcement officer, I appreciate the attention it gives to women working in the criminal justice system. As a professor, I appreciate the text?s organization and readability for my students. Students and former students, both male and female, have told me that they loved my class. I attribute my success as a professor of criminal justice to the availability of texts of this caliber. I recommend this book to my colleagues. With all the textbooks that are available, this is one I return to every time I teach this course.??
Deborah A. Parsons, Ph.D., Professor of Criminal Justice, California State University, San Bernardino