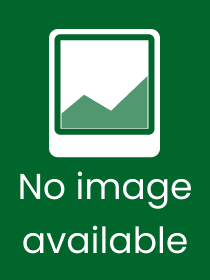 Wildlife Stewardship on Tribal Lands
Publisher:
Johns Hopkins University Press
Date of Publication:
18 July 2023
---
Publisher's listprice:
GBP 50.00
Estimated price in HUF:
22 942
HUF (21 850
HUF
+ 5% VAT)
Why estimated?
---
20 648 (19 665 HUF + 5% VAT )
discount is: 10% (approx 2 294 HUF off)
---
---
ISBN13:

9781421446578

ISBN10:
142144657X
Binding:
Hardback
No. of pages:

432

pages
Size:
254x177x27 mm
Weight:
1180 g
Language:

English

Illustrations:
17 Illustrations, color; 25 Illustrations, color; 1 Illustrations, black & white; 2 Illustrations, black & white
700
Category:
Long description:
This groundbreaking book brings together Native American and Indigenous scholars, wildlife managers, legal experts, and conservationists from dozens of tribes to share their wildlife stewardship philosophies, histories, principles, and practices.
Tribes have jurisdiction over some of the healthiest wild areas in North America, collectively managing over 56 million acres of land. This is no accident: in addition to a deep reverence for the land and a strong history of environmental stewardship, Native peoples implement some of the best fish and wildlife preservation and management practices on the continent.
Wildlife Stewardship on Tribal Lands is the first comprehensive resource dedicated to the voices and expertise of Native scholars and wildlife professionals. In its pages, nearly one hundred Native and non-native wildlife conservationists, managers, and their collaborators share lessons to guide wildlife professionals in how best to incorporate native methods and how to work effectively with tribal stakeholders. The authors cover topics that include:
? Guidelines for conducting research on tribal lands
? Traditional ecological knowledge-based management models
? The cultural and ecological importance of key species
? Legal battles for treaty rights, management authority, and funding
? First foods and food sovereignty
? Fisheries and migratory bird management
? Tribal perspectives on the Endangered Species Act
? A history of modern fish and wildlife management on tribal lands
The content of this book is not limited to the invaluable reports of research findings, explications of methodologies, and case studies. Capturing oral histories and spiritual knowledge through interviews with tribal leaders and the work of Native artists and writers honors the holistic awareness of the land offered to readers of this unique volume. Ultimately, the contributors to Wildlife Stewardship on Tribal Lands demonstrate how tribal practices are pivotal guideposts for those seeking to protect and harness our natural resources in ways that can help reverse grievous biodiversity losses and ensure the health of our environment for future generations.
Contributors:
Scott Aikin, Steven Albert, John Antonio, Dale Becker, Bethany Berger, Kimberly Blaeser, Arthur Blazer, Michael Blumm, Michael Brydge, Ashley Carlisle, Frank Cerno Jr., Sally Carufel Williams, Guy Charlton, Samuel Chischilly, Bob Christensen, Gerald Cobell, Cody Desautel, Lauren Divine, Douglas W. Dompier, Ramona Emerson, Kari Eneas, James Fall, Julian J. Fischer, James R. Floyd, James Gensaw Sr., Michael I. Goldstein, Kim Gottschalk, Shaun Grassel, E. Richard Hart, Dylan R. Hedden-Nicely, Caleb Hickman, Serra J. Hoagland, Kraig Holmes, Nathan Jim, R. Roy Johnson, Jovon Jojola, Tamra Jones, Emily Sylvan Kim, Winona LaDuke, Stacy Leeds, Crystal Leonetti, Aaron P. Lestenkof, Chip Livingston, Lorraine Marquez Eiler, Eric Mellink, Paul I. Melovidov, Lara Mengak, Gary Paul Nabhan, Liliana Naves, Vern Northrup, nila northSun, Raymond E. Paddock III, Lizzy Pennock, Nicole Marie Pete, Aaron Poe, Georgiana Pongyesva, Ken Poynter, Mathis Quintana, Seafha Ramos, Janisse Ray, Vanessa L. Ray-Hodge, Amadeo Rea, Mitzi Reed, Marcie Rendon, Sarah F. Rinkevich, Bruce Robson, Andrea Rogers, Thomas C. Rothe, David E. Safine, Patty Schwalenberg, Kyle Secakuku, John Sewall, Todd Sformo, Richard T. Sherman, Ron Skates, Arthur M. Soukkala, Lawrence Stevens, Juliana Suzukawa, Julie Thorstenson, Gloria Tom, Christopher Tran, Craig van der Heiden, John Wheeler, Jessica Wiarda, Tiana Williams-Claussen.