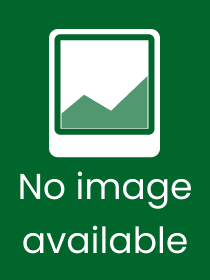 The Autoimmune Diseases
Publisher:
Academic Press
Date of Publication:
17 December 2019
---
Publisher's listprice:
EUR 265.00
Estimated price in HUF:
100 170
HUF (95 400
HUF
+ 5% VAT)
Why estimated?
---
80 136 (76 320 HUF + 5% VAT )
discount is: 20% (approx 20 034 HUF off)
Discount is valid until: 31 July 2020
---
---
ISBN13:

9780128121023

ISBN10:
0128121025
Binding:
Hardback
No. of pages:

1532

pages
Size:
276x216 mm
Weight:
3150 g
Language:

English

646
Category:
Long description:
The Autoimmune Diseases, Sixth Edition, emphasizes the "3 P's" of 21st Century medicine: precision, prediction and prevention. Topics cover the modern systems approach to biology that involves large amounts of personalized, ongoing physiologic data ("omics") coupled with advanced methods of analysis, new tests of genetic engineering, such as CRISPR, auto inflammatory diseases, autoimmune responses to tumor immunotherapy, and information on normal immune response and disorders. Each of the major autoimmune disorders is discussed by researchers and clinical investigators experienced in dealing with patients. Chapters emphasize the immunologic basis of the disease as well as the use of immunologic diagnostic methods and treatments.
The book also covers several cross-cutting issues related to the recognition and treatment of autoimmune diseases, including chapters on the measurement of autoantibodies and T cells, the use of biomarkers as early predictors of disease, and new methods of treatment.
Gives a thorough and important overview on the entire field, framing individual disease chapters with information that compares and contrasts each disorder and its therapy
Provides thorough, up-to-date information on specific diseases, along with clinical applications in an easily found reference for clinicians and researchers interested in certain diseases
Keeps readers abreast of current trends and emerging areas in the field
Ensures that content is not only up-to-date, but applicable and relevant
Includes new, updated chapters that emphasize hot topics in the field, e.g., research on auto inflammatory diseases and autoimmune responses following cancer immunotherapy
Table of Contents:
Section 1: Immunologic Basis of Autoimmunity 1. Prelude: Historical introduction to autoimmunity and autoimmune disease 2. Structural and Functional Aspects of the Innate and Adaptive Systems of Immunity 3. General Features of Autoimmune Diseases 4. Antigen Presentation, Dendritic Cells, and Autoimmunity 5. T cells and their subsets 6. Role of Th1 Th2 Th17 Cells in Autoimmunity 7. Tolerance and Autoimmunity: T Cells 8. Regulatory T Cells 9. B Cells and Autoimmunity 10. Immunological memory T cells 11. Immunological memory B cells 12. Apoptotic Cells as a Source of Autoantigens 13. Effector Mechanisms of Autoimmunity: Antibodies and Immune Complexes 14. Functional Effects of Autoantibodies 15. Cytokine Chemokines 16. Signaling Pathways in T and B Lymphocytes 17. HLA Genetics and Autoimmunity 18. Non HLA Genetics 19. AIRE related Autoimmunity 20. Immune Deficiencies and Autoimmunity 21. Infections and Autoimmunity 22. Noninfectious Environmental Agents and Autoimmunity 23. Sex, Pregnancy and Autoimmunity 24. Animal Models of Autoimmune Disease
Section 2: Multisystem Diseases 25. Systemic Lupus Erythematosus 26. Systemic Sclerosis, Scleroderma 27. Antiphospholipid Syndrome 28. Sjogren Syndrome 29. Rheumatoid Arthritis 30. Spondyloarthritis and Chronic Idiopathic Arthropathies 31. Myositis 32. Thyroid Disease 33. Type 1 Diabetes 34. Adrenalitis 35. Polyendocrine Syndromes 36. Gastritis and Pernicious Anemia 37. Hypophysitis 38. Hemolytic Anemia 39. Thrombocytopenic Purpura 40. Neutropenia 41. Aplastic Anemia 42. Clotting Disorders 43. Multiple Sclerosis 44. Peripheral Neuropathy 45. Myasthenia Gravis 46. Ocular Disease 47. Inner Ear Disease 48. Celiac Disease 49. Inflammatory Bowel Diseases: Ulcerative Colitis and Crohn's Disease 50. Chronic Hepatitis 51. Primary Billiary Cirrhosis 52. Primary Sclerosing Cholangitis 53. Pancreatitis 54. Bullous Skin Diseases: Pemphigus and Pemphigoid 55. Non-Bullous Skin Diseases: Alopecia, Vitiligo, Psoriasis and Urticaria 56. Kidney Disease: Goodpasture's Disease, Lupus Nephritis, ANCA-Associated Glomerulonephritis 57. Orchitis and Male Infertility 58. Oophoritis 59. Rheumatic Heart Disease 60. Myocarditis and Dilated Cardiomyopathy 61. Necrotizing Arteritis and Small Vessel Vasculitis 62. Large and Medium Vessel Vasculitides 63. Autoimmune Disorders of the Lung 64. Paraneoplastic Diseases 65. Antibody-Associated Neurological Diseases 66. Autoinflammatory and other Related Diseases
Section 3: Diagnosis, Prevention, and Therapy 67. Autoantibody Assays, Testing, and Standardization 68. Prediction of Autoimmune Disease 69. Emerging Therapies for Autoimmune Diseases 70. Postlude