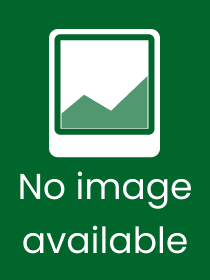 Plant Life
The Entangled Politics of Afforestation
Publisher:
Univ Of Minnesota Press
Date of Publication:
17 May 2022
Number of Volumes: Hardback
---
Publisher's listprice:
GBP 108.00
Estimated price in HUF:
49 555
HUF (47 196
HUF
+ 5% VAT)
Why estimated?
---
44 600 (42 476 HUF + 5% VAT )
discount is: 10% (approx 4 956 HUF off)
---
---
ISBN13:

9781517912611

ISBN10:
151791261X
Binding:
Hardback
No. of pages:

264

pages
Size:
229x178x38 mm
Language:

English

Illustrations:
15 b&w illustrations, 2 tables, 34 color plates
629
Category:
Long description:
How afforestation reveals the often-concealed politics between humans and plants
In Plant Life, Rosetta S. Elkin explores the procedures of afforestation, the large-scale planting of trees in otherwise treeless environments, including grasslands, prairies, and drylands. Elkin reveals that planting a tree can either be one of the ultimate offerings to thriving on this planet, or one of the most extreme perversions of human agency over it. 
Using three supracontinental case studies—scientific forestry in the American prairies, colonial control in Africa's Sahelian grasslands, and Chinese efforts to control and administer territory—Elkin explores the political implications of plant life as a tool of environmentalism. By exposing the human tendency to fix or solve environmental matters by exploiting other organisms, this work exposes the relationship between human and plant life, revealing that afforestation is not an ecological act: rather, it is deliberately political and distressingly social. 
Plant Life ultimately reveals that afforestation cannot offset deforestation, an important distinction that sheds light on current environmental trends that suggest we can plant our way out of climate change. By radicalizing what conservation protects and by framing plants in their total aliveness, Elkin shows that there are many kinds of life—not just our own—to consider when advancing environmental policy. 
"In Plant Life, the misadventures of tree planting campaigns around the world expose a fundamental failure to understand things that are alive. Human cultivation—a blunt apparatus often focused only on an above-ground outcropping—usually manages to kill plants. Rosetta S. Elkin's lush and stringent narratives travel instead within the roots and ramifying relationships that huge forests and grasslands generate when they are simply allowed to grow—a live rhizosphere in the crust of the earth."—Keller Easterling, Yale University
"With climate change comes a recognition that we are part of a global landscape and that we need to think at this scale. However, even as we need to 'think global, act local,' what Rosetta S. Elkin shows in her in her deep and multi-faceted reading of afforestation projects is that in doing so we must really 'think local, act global.'"—Julian Raxworthy, University of Canberra
Table of Contents:
Contents
Preface
Abbreviations
Introduction
Artifact
1. The Problem of Parts
2. Great Green Wall
3. Genus Faidherbia
Index
4. Confronting Treelessness
5. Prairie States Forestry Project
6. Ulmus pumilaL.
Trace
7. Contextual Indifference
8. Three Norths Shelter System
9. Species Populus
Epilogue
Notes
Index