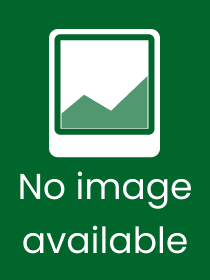 A Companion to the Waldenses in the Middle Ages
Date of Publication:
30 June 2022
---
Publisher's listprice:
EUR 199.00
Estimated price in HUF:
81 699
HUF (77 809
HUF
+ 5% VAT)
Why estimated?
---
---
ISBN13:

9789004410886

ISBN10:
90044108811
Binding:
Hardback
No. of pages:

560

pages
Size:
235x155 mm
Weight:
1081 g
Language:

English

741
Category:
Short description:
This volume brings to English-language readers, for the first time, the most recent European scholarship, based on primary research, in the medieval movements of religious dissent known as ?Waldensian?. It charts the movement across Europe from the 12th ? 16th centuries.
Long description:
The medieval dissenters known as ?Waldenses?, named after their first founder, Valdes of Lyons, have long attracted careful scholarly study, especially from specialists writing in Italian, French and German. Waldenses were found across continental Europe, from Aragon to the Baltic and East-Central Europe. They were long-lived, resilient, and diverse. They lived in a special relationship with the prevailing Catholic culture, making use of the Church?s services but challenging its claims.



Many Waldenses are known mostly, or only, because of the punitive measures taken by inquisitors and the Church hierarchy against them. This volume brings for the first time a wide-ranging, multi-authored interpretation of the medieval Waldenses to an English-language readership, across Europe and over the four centuries until the Reformation.



Contributors: Marina Benedetti, Peter Biller, Luciana Borghi Cedrini, Euan Cameron, Jacques Chiffoleau, Albert de Lange, Andrea Giraudo, Franck Mercier, Grado Giovanni Merlo, Georg Modestin, Martine Ostorero, Damian J. Smith, Claire Taylor, and Kathrin Utz Tremp.
Table of Contents:
Acknowledgements


List of Maps


Abbreviations Used in the Notes


Note on Contributors


Introduction

Marina?? ??Benedetti??? ?and? ???Euan?? ??Cameron??????



Part 1??

From Lyons to Europe??


Section 1

Origins and Early Diffusion (12th?13th Centuries)??


1 Valdo (or Valdesius) of Lyons and the Poor in Spirit

  Grado Giovanni?? ??Merlo??????



2 A Presence in Languedoc (12th?13th Centuries)

  Claire?? ??Taylor??????



3 The Early Waldenses and the Catholic Poor in the Crown of Aragon (12th?13th Centuries)

  Damian J???.? ??Smith??????



4 Religious Dissidence and Political Struggles in the Rhone Valley (13th Century)

  Jacques?? ??Chiffoleau??????



Section 2

Germany (13th?14th Centuries)??


5 Was Austria a Waldensian Heartland?

  Albert?? ??de Lange??????



6 Waldenses in Bohemia, 13th?16th Centuries

  Albert?? ??de Lange??????



7 Waldenses by the Baltic

  Peter?? ??Biller??????



8 Western Germany Including Strasbourg

  Georg?? ??Modestin??????



9 Freiburg
-in
-Uechtland

  Kathrin?? ??Utz Tremp??????



Section 3

Piedmont, Provence and Dauphin?é? (14th?16th Centuries)??


10 Who Were the Waldenses in Fourteenth
-Century Piedmont?

  Grado Giovanni?? ??Merlo??????



11 Provence (14th?15th Century)

  Jacques?? ??Chiffoleau??????



12 The Dauphiné (13th?14th Century)

  Euan?? ??Cameron??????



13 The Dauphiné (15th?16th Century)

  Marina?? ??Benedetti??????



Part 2??

Themes in Waldensian History?


14 On the Road: The Alpine Itinerant Preachers???

  Marina?? ??Benedetti??????



15 Women: A Silent Presence?

  Marina?? ??Benedetti??????



16 Inquisitors? Interrogations of Waldenses

  Peter?? ??Biller??????



17 The ?Waldensian Sect?: Heresy and Witchcraft?

  Franck?? ??Mercier??? ?and? ???Martine?? ??Ostorero??????



18 Helping the Poor and Healing the Sick

  Peter?? ??Biller??????



19 1488: A Forgotten Crusade

  Marina?? ??Benedetti??????



20 Ancient Waldensian Literature

  Luciana?? ??Borghi Cedrini??? ?and? ???Andrea?? ??Giraudo??????



21 The Émigré Communities in Calabria and Apulia

  Euan?? ??Cameron??????



22 From the Reformation to the Past: Historical Perceptions of the Medieval Waldenses in Protestantism???

  Euan?? ??Cameron???????



Index