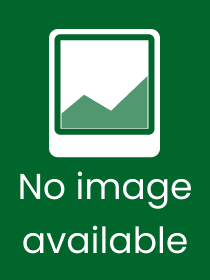 Theorizing Local Migration Law and Governance
Publisher:
Cambridge University Press
Date of Publication:
22 September 2022
---
Publisher's listprice:
GBP 85.00
Estimated price in HUF:
39 002
HUF (37 145
HUF
+ 5% VAT)
Why estimated?
---
35 102 (33 431 HUF + 5% VAT )
discount is: 10% (approx 3 900 HUF off)
---
---
ISBN13:

9781316517840

ISBN10:
1316517845
Binding:
Hardback
No. of pages:

300

pages
Size:
235x159x25 mm
Weight:
680 g
Language:

English

766
Category:
Short description:
Explores how analyses of legal processes can inform the theorization of the role of local governments in migration governance.
Long description:
In many regions around the world, the governance of migration increasingly involves local authorities and actors. This edited volume introduces theoretical contributions that, departing from the 'local turn' in migration studies, highlight the distinct role that legal processes, debates, and instruments play in driving this development. Drawing on historical and contemporary case studies, it demonstrates how paying closer analytical attention to legal questions reveals the inherent tensions and contradictions of migration governance. By investigating socio-legal phenomena such as sanctuary jurisdictions, it further explores how the law structures ongoing processes of (re)scaling in this domain. Beyond offering conceptual and empirical discussions of local migration governance, this volume also directly confronts the pressing normative questions that follow from the growing involvement of local authorities and actors. This title is also available as Open Access on Cambridge Core.

'In a time in which the local governance of immigration is hotly debated at an international level, this book provides an excellent analysis of local experiences and intellectual debates, comparing different countries on both sides of the Atlantic and crossing several disciplines, ranging from political science to sociology, from law to critical geography. I highly recommend this book to every scholar willing to understand and deepen the actual governance of immigration in a multilevel political setting.' Maurizio Ambrosini, University of Milan
Table of Contents:
1. Crimmigration and crossover youth: The deportation of former wards of the state Benjamin Perryman; 2. From control to deterrence: Assessing the legal consciousness of border enforcement in South Africa (2002
-2019) Jeff Handmaker, Caroline Nalule; 3. Welcome culture or symbolic politics? Berlin's strategies of divergence in immigration policy Moritz Baumg&&&228;rtel and Franziska Pett; 4. Sanctuary, security, and scale Graham Hudson; 5. Law and values: 'Sanctuary Cities' in the United States Christopher N. Lasch, finalized by Elizabeth Stovall; 6. Nationality, citizenship law, and questions of scale: colonial and postcolonial considerations Graham Hudson; 7. Sanctuary city, solidarity city, inclusive city (yet to come): Living invisibly in Toronto in times of the covid
-19 pandemic Luisa Sotomayor and Liette Gilbert; 8. National identity, post
-modernity, and the structure of immigration Control Daniel I. Morales; 9. The globalisation of community sponsorship of refugees and local governance: towards protection principles Nikolas Feith Tan; 10. Conclusion Mariana Valverde.