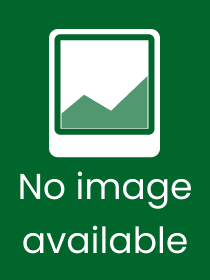 The Children's Republic of Gaudiopolis
The History and Memory of a Children's Home for Holocaust and War Orphans (1945?1950)
Publisher:
Central European University Press
Date of Publication:
10 April 2022
---
Publisher's listprice:
GBP 75.00
Estimated price in HUF:
34 413
HUF (32 775
HUF
+ 5% VAT)
Why estimated?
---
31 661 (30 153 HUF + 5% VAT )
discount is: 8% (approx 2 753 HUF off)
---
---
ISBN13:

9789633864432

ISBN10:
9633864437
Binding:
Hardback
No. of pages:

248

pages
Size:
228x155 mm
Weight:
508 g
Language:

English

Illustrations:
9 b&w illus. Illustrations, black & white
711
Category:
Long description:
Gaudiopolis (The City of Joy) was a pedagogical experiment that operated in a post?World War II orphanage in Budapest. This book tells the story of this children's republic that sought to heal the wounds of wartime trauma, address prejudice and expose the children to a firsthand experience of democracy. The children were educated in freely voicing their opinions, questioning authority, and debating ideas.
The account begins with the saving of hundreds of Jewish children during the Siege of Budapest by the Lutheran minister Gábor Sztehlo together with the International Red Cross. After describing the everyday life and practices of self-rule in the orphanage that emerged from this rescue operation, the book tells how the operation of the independent children's home was stifled after the communist takeover and how Gaudiopolis was disbanded in 1950.
The book then discusses how this attempt of democratization was erased from collective memory. The erasure began with the banning of a film inspired by Gaudiopolis. The Communist Party financed Somewhere in Europe in 1947 as propaganda about the construction of a new society, but the film's director conveyed a message of democracy and tolerance instead of adhering to the tenets of socialist realism. The book breaks the subsequent silence on "The City of Joy," which lasted until the fall of the Iron Curtain and beyond.
"Gergely Kunt's new and novel work is a composite study of an orphanage created by the reality of post-World War II in Hungary and later by the communist state, and of how this institution was remembered and presented in narrative and film in the following years and decades. The force of this book is in the way in which it brings together several paths of study of the orphanage at its center, including history and culture, narrative and cinema, past and present, masculine and feminine heroes and heroines, domestic and foreign views, and more."
,?Ilana Rosen
Table of Contents:
Introduction
Failures in Democratization: A Historical Overview
1. The History of Child Rescue in Budapest
1.1 Hungary's Protestant Churches and the International Red Cross's Attempts to Rescue Children
1.1.1. A Bystander and a Minister: Gábor Sztehlo's Life Before 1944
1.1.2. From a Bystander to a Rescuer: Gábor Sztehlo's Role in Saving Lives
1.2. From Red Cross Children's Homes to the PAX Orphanage
1.2.1 Gaining Independence from Both Church and State: Sztehlo's Path to Establishing a New Children's Home
1.2.2. The Price of Freedom: Financial Obstacles and Nationalization
2. A Christian Orphanage with Doors Open to All
2.1. The Inhabitants of PAX
2.1.1. The Social and Religious Composition of PAX Residents
2.1.2. The Ratio of Girls to Boys at PAX Orphanage
2.1.3. The Staff and Elementary School at PAX Orphanage
2.1.4. The Psychological Condition of Children at the PAX Orphanage
2.1.5. Easing the Trauma of PAX's Children: The Path From Ensuring a Secure Environment to Self
-Governance
2.2. Art Therapy as a Means for Processing Trauma: Our Newspaper and On Our Own
2.2.1. Remembering the War: Poems by Children
2.3. The Cultural History of Halandzsa in Hungary
2.3.1. Halandzsa Therapy: A Word Game's Liberating Impact on Traumatized Children
2.3.2. The Social Restrictions Placed Upon Word Games
2.4. Freedom of Opinion
3. Gaudiopolis: Democracy as a Game and the Game of Democracy
3.1. The Legends and Sources of Inspiration Connected to Gaudiopolis
3.1.1. The American Influence: Boys Town
3.2. The Young People's State of Gaudiopolis
3.2.1. The Constitution and Penal Code of Gaudiopolis
3.3. Gaudiopolis in the Contemporary Media
3.3.1. PAX Orphanage and Gaudiopolis in Hungarian
-Language Newspapers From Abroad
4. Immortalizing Orphans and the War in a Communist Propaganda Film
4.1. The first post
-war movie in Hungary: Somewhere in Europe (1947)
4.1.1. The Film's Plot
4.1.2. The Creators: Their Background and Inspiration
4.1.3. The Characters: Orphans on the Silver Screen
4.1.4. Visualizing Victimhood: Children as War Victims
4.2. The Visual Storytelling of War
-Time Rape
4.2.1. The Symbology of a Taboo
4.3. The Film's Influence and Reception
4.3.1.The Press's Reception of Depicting Sexual Violence
4.3.2. Interpretations of the Film in the 1940s and 1950s
5. Conclusion
Sources and Bibliography
Appendix