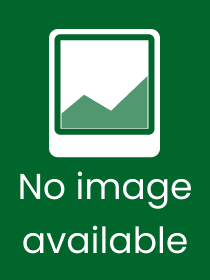 Sustainable Places
Addressing Social Inequality and Environmental Crisis
Date of Publication:
25 August 2022
---
Publisher's listprice:
GBP 130.00
Estimated price in HUF:
59 650
HUF (56 810
HUF
+ 5% VAT)
Why estimated?
---
53 685 (51 129 HUF + 5% VAT )
discount is: 10% (approx 5 965 HUF off)
---
---
ISBN13:

9781032117942

ISBN10:
103211794X
Binding:
Hardback
No. of pages:

202

pages
Size:
234x156 mm
Weight:
620 g
Language:

English

Illustrations:
6 Illustrations, black & white; 4 Halftones, black & white; 2 Line drawings, black & white; 4 Tables, black & white
758
Category:
Short description:
At the intersection of environmental sustainability, economic and social disintegration and regeneration, this book offers a new engaged methodology and approach that problematizes spatial and social inequality, but also offers a way forward for local communities as the testbed for sustainability.
Long description:
This book calls for more holistic place-based action to address the social and environmental crisis, deploying the Deep Place approach as one contribution to the toolbox of actions that will underpin the UN Decade of Action towards the Sustainable Development Goals.
The authors suggest that ?place? is a critical window on how to conceive a resolution to the multiple and overlapping crises. As well as diagnosing the problem (the world as it is), this book also offers a normative advocacy (the world as it could/should be and proposed pathways to get there). A series of ?Deep Place? case studies from the UK, Australia, and Vanuatu help to illustrate this approach. Ultimately, the book argues for the need for a real and green ?new deal? and identifies what this should be like. It suggests that a new economic order, whilst eventually inevitable, requires radical change. This will not be easy but will be essential given the current impasse, caused, not least by the conjunction of carbon-based, neoliberal capitalism in crisis and the multifactorial global ecological crisis. Ultimately, it concludes that there is a need to develop a new model of ?regenerative collectivism? to overcome these crises.
This book will be of interest to academics, policy practitioners, and social and climate justice advocates/activists.
"In the context of the multiple and conjoined crises, contradictions, contingencies, and extremities facing our planet,?Sustainable Places is an original and important statement on the power of place to act as that fulcrum of hope to shape a better foundational world. Rich in conceptual framings and empirical nuances, this book is recommended reading for boffins, bureaucrats and all parties interested in understanding why and where geography increasingly matters. Carbon-based neoliberal global capitalism is in crisis, but there are alternatives".
Professor Martin Jones, Vice-Chancellor, Staffordshire University
"The Deep Place approach offers hope at a moment when the decades-long push to globalise everything is crumbling under the pressures of war, disease, and social tensions of private wealth and social impoverishment. Having long pioneered theory and praxis of sustainable place-making, the authors help us shift away from a negative, fearful mindset --- one that fails to see the possibility to change the institutions that inflict harms on one another and on earthly conditions of all life. Beginning with each specific place, human groups can reconnect in life-enhancing ways both within places of all sizes, and across places. This work offers inspiring examples of embryonic practices to guide democratic transitions towards collective wealth and wellbeing."
Professor Harriet Friedmann, University of Toronto
"The book is a helpful distillation of what elsewhere might be called a conjunctural approachvi, knitting together the local and global, the political, economic, social and ecological, in the context of intersecting and accelerating systemic crises, with Place as the uniting theme."
Mark H Burton, Steady State Manchester
Table of Contents:
Part One
1. Global crisis: our moment of reckoning
2. Green Deals and a new economic settlement
3. Place and social structure
4. Environment and place: understanding the socio
-natural relations of the Anthropocene
5. The cultural place
6. Deep Place: from concepts to praxis
Part Two
7. Understanding places: introducing Deep Place
8. Case studies: UK
9. Case studies: Australia and Vanuatu
10. Finding a regenerative social, economic, and political order
Index?