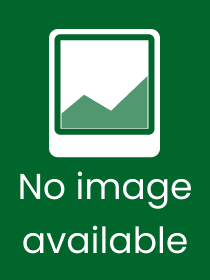 Kant's Struggle for Autonomy
On the Structure of Practical Reason
Publisher:
Lexington Books
Date of Publication:
15 February 2023
---
Publisher's listprice:
GBP 92.00
Estimated price in HUF:
42 214
HUF (40 204
HUF
+ 5% VAT)
Why estimated?
---
38 837 (36 988 HUF + 5% VAT )
discount is: 8% (approx 3 377 HUF off)
---
---
ISBN13:

9781793638830

ISBN10:
1793638837
Binding:
Hardback
No. of pages:

336

pages
Size:
237x157x25 mm
Weight:
631 g
Language:

English

Illustrations:
1 Illustrations, unspecified; 1 Illustrations, black & white
671
Category:
Short description:
Raef Zreik traces Kant?s struggle to establish the concept of ?autonomy? as an organizing principle in his practical philosophy. While describing the inherent tensions facing this project, this book offers a fresh way of understanding contemporary debates.
Long description:
In Kant?s Struggle for Autonomy: On the Structure of Practical Reason, Raef Zreik presents an original synoptic view of Kant?s practical philosophy, uncovering the relatively hidden architectonics of Kant?s system and critically engaging with its broad implications. He begins by investigating the implicit strategy that guides Kant in making the distinctions that establish the autonomous spheres: happiness, morality, justice, public order-legitimacy. The organizing principle of autonomy sets these spheres apart, assuming there is self-sufficiency for each sphere. Zreik then develops a critique of this strategy, showing its limits, its costs, and its inherent instability. He questions self-sufficiency and argues that autonomy is a matter of ongoing struggle between the forces of separation and unification. Zreik proceeds to suggest that we ?read Kant backward,? reading early Kant in light of late Kant. This reading reveals Kant's strategy of both taking things apart and putting them together, focusing on the joints, transitions, and metastructures of the system. The image emanating from this account of Kant?s legal and moral philosophy is of an intimate yet tragic conflict within Kant?s thought?one that leaves us to our own judgment as to where to draw the boundaries between spheres, opening the door for politicizing Kant's practical philosophy.
Raef Zreik shows that Kant?s use of the concept of autonomy as the underlying principle of both theoretical and practical philosophy has to be distinguished from the idea of autonomous domains of virtue, happiness, and law within practical philosophy. He argues carefully and convincingly that the idea of autonomy is crucial to Kant?s approach to each of these domains but that to think of them as completely separate from each other is a mistake that undermines the unity of Kant?s own philosophy and a coherent approach to practical philosophy in general. This is the most extensive and thorough interpretation and critique of Kant?s use of the concept of autonomy that I know.
Table of Contents:
Introduction
Abbreviations
Part 1: Kant?s Strategy of Retreat
Chapter 1: Autonomy in Kant?s Critique of Pure Reason
Chapter 2: The Autonomy of Morality
Chapter 3: The Autonomy of Justice (Law)
Chapter 4: The Autonomy of Public Order (Legitimacy): Kant on Revolution
Part 2: Critique of Kant's Strategy of Retreat
Chapter 5: The Autonomy of Public Order (Legitimacy) Revisited
Chapter 6: The Autonomy of Justice (Law) Revisited
Chapter 7: The Autonomy of Morality Revisited
Part 3: Beyond Kant. Engagements with Current Debates
Chapter 8: Wood and Willaschek: Between Law and Morality Again
Chapter 9: Korsgaard on Lexical Priority, Rigorism, and the Double
-level Theory
Chapter 10: Herman and the Sensitivity to the Particular
Conclusion