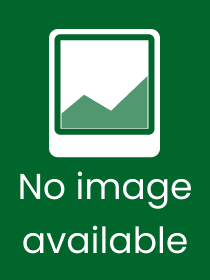 At the Crossroads of Music and Social Justice
Publisher:
Indiana University Press
Date of Publication:
7 February 2023
Number of Volumes: Print PDF
---
Publisher's listprice:
GBP 81.00
Estimated price in HUF:
37 166
HUF (35 397
HUF
+ 5% VAT)
Why estimated?
---
33 450 (31 857 HUF + 5% VAT )
discount is: 10% (approx 3 717 HUF off)
---
---
ISBN13:

9780253064769

ISBN10:
0253064767
Binding:
Hardback
No. of pages:

322

pages
Size:
229x152 mm
Language:

English

Illustrations:
16 Illustrations, black & white
0
Category:
Long description:
Music is powerful and transformational, but can it spur actual social change?
A strong collection of essays, At the Crossroads of Music and Social Justice studies the meaning of music within a community to investigate the intersections of sound and race, ethnicity, religion, gender, sexual orientation, and differing abilities. Ethnographic work from a range of theoretical frameworks uncovers and analyzes the successes and limitations of music's efficacies in resolving conflicts, easing tensions, reconciling groups, promoting unity, and healing communities. This volume is rooted in the Crossroads Section for Difference and Representation of the Society for Ethnomusicology, whose mandate is to address issues of diversity, difference, and underrepresentation in the society and its members' professional spheres. Activist scholars who contribute to this volume illuminate possible pathways and directions to support musical diversity and representation.
At the Crossroads of Music and Social Justice is an excellent resource for readers interested in real-world examples of how folklore, ethnomusicology, and activism can, together, create a more just and inclusive world.
An insightful critique of ethnomusicology that challenges its colonialist roots and the resulting inequalities and exclusionary practices. At the Crossroads of Music and Social Justice provides multiple paths to restructuring the discipline around the ideologies of social justice. In the process, the 'new norm' embraces difference?the ideas, opinions, approaches, and priorities of historically  marginalized groups. This book turns the discipline on its head with the goal of encouraging ethnomusicologists to engage in self-reflection on how we research, teach and practice ethnomusicology. At the Crossroads of Music and Social Justice is an ideal companion for monographs on the history of the field.
Table of Contents:
Preface, by Andrew G. Snyder and Katelyn E. Best
Acknowledgments
Introduction: Pathways toward a Justice
-Oriented Ethnomusicology, by David A. McDonald
Part I: Truth Telling and Listening Lovingly
1. Diversity on Repeat: The Deceptive Cadence of Social Domination in Ethnomusicology, by Kyra D. Gaunt
2. Social Justice and My Work as a Music Scholar, Teacher, and Artist, by Steven Loza
3. Punk and Politics and Transforming Musical Academe, by Brenda M. Romero
4. Going Forward with Vigilance: American Indian Music is Always There, by Charlotte W. Heth
5. Deliver Me from Danger, ?ş?
-Elgbára! Musical Offerings in Social Justice, by Paul Austerlitz
Part II: Radical Inclusivity
6. Ethnocentrism 2.0: Hearing
-Centrism, Inclusivity, and Musical Expression in Deaf Culture, by Katelyn E. Best
7. Pink Menno Hymn Sings: Queerness, Inclusivity, and the Mennonite Church, by Katie J. Graber
8. Unsettling Euro
-American Conceptions of Race in the Egyptian Independent Music Scene, by Darci Sprengel
9. Reclaiming Nanook of the North, Tanya Tagaq's Sonic and Performative Counterpoints to Inuit Stereotypes, by Ho Chak Law
10. "If I Could Go Back in Time": Rethinking Popular Culture, Social Justice, and the Compassionate Gaze in Palestine, by David A. McDonald
Part III: Coalition Building
11. Promoting Social Justice through Traditional Irish Music: A New Model for Applied Research, by Alexandria Carrico
12. The Sonic Politics of Interracial Coalitions, by Susan M. Asai
13. "?Vamos a Pelear en la Guerra!": Musical Manifestations of Coalition Building in the South Texas Chicano Movement, by Erin E. Bauer
Part IV: Direct Action
14. "Music is Liberation": The Brass Liberation Orchestra and Direct Action, by Andrew G. Snyder
15. Ecological Frictions and Borderless Futures: Art and Activism on a Sailing Ship, by Rebekah E. Moore
16. Raising the Imperative for Direct Action, by Susan M. Asai
17. Circling Back on Direct Action: On Difference and Representation, by Brenda M. Romero
List of Contributors
Index