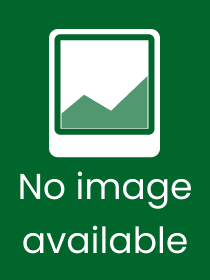 Representing Translation
The Representation of Translation and Translators in Contemporary Media
Publisher:
Bloomsbury Academic
Date of Publication:
20 August 2020
Number of Volumes: Paperback
---
Publisher's listprice:
GBP 28.99
Estimated price in HUF:
12 175
HUF (11 596
HUF
+ 5% VAT)
Why estimated?
---
10 593 (10 089 HUF + 5% VAT )
discount is: 13% (approx 1 583 HUF off)
---
---
ISBN13:

9781501368141

ISBN10:
1501368141
Binding:
Paperback
No. of pages:

248

pages
Size:
228x152 mm
Language:

English

Illustrations:
15 bw illus
688
Category:
Long description:
In an increasingly global and multilingual society, translators have transitioned from unobtrusive stagehands to key intercultural mediators-a development that is reflected in contemporary media. From Coppola's Lost in Translation to television's House M.D., and from live performance to social media, translation is rendered as not only utilitarian, but also performative and communicative.

In examining translation as a captivating theme in film, television, commercials, and online content, this multinational collection engages with the problems and limitations faced by translators, as well as the ethical and philosophical aspects of translation and Translation Studies. Contributors examine the role of the translator (as protagonist, agent, negotiator, and double-agent), translation in global communication, the presentation of visual texts, multilingualism in contemporary media, and the role of foreign languages in advertisements. Translation and translators are shown as inseparable parts of a contemporary life that is increasingly multilingual, multiethnic, multinational and socially diverse.

A great contribution to translation scholarship [which] will serve as a very valuable and welcome resource for both students and academics.
Table of Contents:
Introduction, Dror Abend-David (University of Florida, USA)

Chapter 1: Imagining Translation and Translators
An Introductory Note
The Evolution of the "Universal Translator": Technical Device and Human Factor in Doctor Who and Star TrekFrom the 1960s to the Present, Erga Heller (Kaye Academic College of Education, Israel)
Glossary

Chapter 2: The Translator as Protagonist
An Introductory Note
In search of a Chinese Hamlet: Translation, Interpretation, and Personalities in Postwar Film-Cultural Exchange, Ying Xiao (University of Florida, USA)
Glossary

Chapter 3: Translators as Social (Double) Agent
An Introductory Note
Mediating Violence: Three Film Portrayals of Interpreters' Dilemmas as Participants in Conflict, Kayoko Takeda (Rikkyo University, Japan)
Glossary

Chapter 4: Translation and Translators in New Media
An Introductory Note
Reactions to Audiovisual Adaptation on Social Media: The Case of How To Get Away With Murder, Chiara Bucaria (University of Bologna, Italy)
Glossary

Chapter 5: Translation and/as Global Communication
An Introductory Note
Cross-Languaging Romance on Screen, Delia Chiaro (University of Bologna, Italy)
Glossary

Chapter 6: "They have eyes, but they [could see better]"
An Introductory Note
Audio Description for All? Enhancing the Experience of Sighted Viewers through Visual Media Access Services, Iwona Mazur (Adam Mickiewicz University, Poland)
Glossary

Chapter 7: Translating Translation
An Introductory Note
Translating Multilingual Films in a South African Context, Zoë Pettit (University of Greenwich, UK)
Glossary

Chapter 8: Translation and Localization in Advertisement
An Introductory Note
Localization Strategies in English-Chinese Advertisement Translation, Ying Cui (Shandong University, China) and Yanli Zhao (Shandong University, China)
Glossary

Chapter 9: The "Non-Translation"
An Introductory Note
Yiddish, Media and the Dramatic Function of Translation - or What Does It Take to Read Joel and Ethan Coen's film, A Serious Man?, Dror Abend-David (University of Florida, USA)
Glossary

List of Contributors
Index