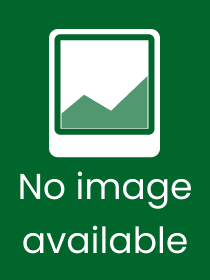 German Troops in the American Revolution (1)
Publisher:
Osprey Publishing
Date of Publication:
18 February 2021
Number of Volumes: Paperback
---
Publisher's listprice:
GBP 11.99
---
4 479 (4 266 HUF + 5% VAT )
discount is: 13% (approx 669 HUF off)
---
---
ISBN13:

9781472840158

ISBN10:
1472840151
Binding:
Paperback
No. of pages:

48

pages
Size:
248x184 mm
Weight:
172 g
Language:

English

0
Category:
Long description:
During the American Revolution (1775-83), German auxiliary troops provided a vital element of the British war effort. Some 30,000 German troops served in North America, continuing a long-established relationship between Britain and various German principalities. These troops were widely referred to as mercenaries, implying that they sold their services individually, but they were in fact regular troops hired as a body by the British. Initially feared by the American population, the German troops came to be highly respected by their opponents. Their role in the fighting would inform the tactics and methods of a generation of German officers who returned to Europe after the war, many of whom went on to hold senior commands during the French Revolutionary and Napoleonic wars.

The largest body of German troops was from Hessen-­Cassel. The only German contingent to be employed as a unit under its own general officers, they were clothed and equipped in the style of Frederick the Great's Prussians and were trained in much the same way. Many had seen active service during the Seven Years' War (1756-63) and served under career officers; they were well-disciplined and competent but showed little overt enthusiasm for the British cause. The troops of Hessen-Cassel would participate in every major campaign of the conflict, with the specialized skills of the famous Jäger being particularly in demand. Fully illustrated, this lively study examines the organization, appearance, weapons, and equipment of the Hessen-Cassel troops who fought for King George in the American Revolution.
Table of Contents:
Introduction
Recruitment and Organization
The Hessian Corps
Arrival in America
Major Actions Involving Hessians
Uniforms
The Regiments
Temporary Units
Return from America
Select Bibliography
Plate Commentaries
Index